Join the live webcast of our financial results briefing at 10.30am (Sydney time) on Thursday 8 February 2018. A replay of the presentation will be available shortly after the briefing.
Message from the Chairman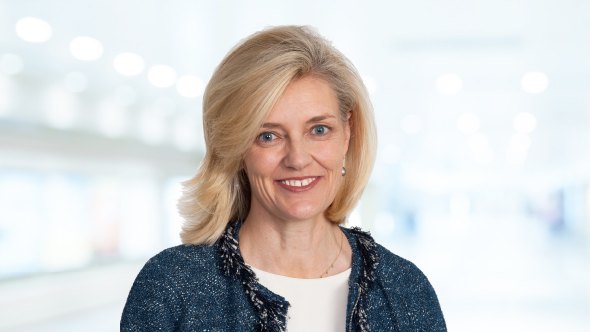 AMP today (8 February) reported financial results for 2017, with a final dividend of 14.5 cents per share, franked at 90%, to be paid on 28 March 2018. This represents a full year 2017 dividend of 29 cents per share and a payout ratio of 81% of underlying profit.
The 2017 result demonstrates the strong recovery across the business, delivering improved results for shareholders and customers, and our focus on executing our strategy.
AMP Capital, our investment management business, and AMP Bank continued their growth momentum, increasing operating earnings 8% and 17% respectively. The Australian wealth management business (superannuation, retirement and financial advice) delivered a resilient performance, underpinned by strong platform cashflows, tight cost management and additional revenue growth from Advice and self-managed superannuation funds (SMSFs). Performance in Australian wealth protection (life insurance) stabilised, reflecting steps that were taken to reset the business.
Catherine Brenner
Chairman



Strategy

In 2017, we made strong progress in executing our strategy to grow the business. We have been investing in our growth businesses – Australian wealth management, AMP Bank and AMP Capital – and leveraging our core strengths to expand internationally. We formed new partnerships with PCCP, a US-based real estate investment manager, and United Capital, one of the fastest growing and most innovative advice businesses in the US. Our ongoing joint ventures with China Life and MUFG: Trust Bank went from strength to strength.

Today, we announced that we are well progressed with a portfolio review of the businesses we are managing for value – Australian wealth protection (life insurance), New Zealand and Mature – with all alternatives being considered. As a result, we are in discussions with a number of interested parties. While the portfolio review is yet to be concluded, we expect to provide a further update at or before our annual general meeting in May.
Costs and capital
Costs continue to be a key focus for our business. In 2017, tight cost management helped us achieve our target to reduce controllable costs by 3%. We also maintained our strong capital position with more than A$2.3 billion in capital above minimum regulatory requirements. Potential for capital management initiatives will be considered at the conclusion of the portfolio review of our manage for value businesses.



Dividend
Our results have enabled us to declare a final dividend of 14.5 cents a share. This brings the total 2017 dividend to 29 cents a share which represents a payout of 81% of underlying profit. 
This falls within our payout range of 70% to 90% of underlying profit and reflects our confidence in the financial strength and future growth potential of the group.
We continue to frank dividends at the maximum possible rate and have been able to maintain the franking rate for this dividend at 90%.
Dividend reinvestment plan (DRP) shares will be bought on market, to avoid diluting the value of existing shares. The full year dividend for 2017 will be payable on 28 March 2018 and shareholders should ensure their details are updated on their shareholding by the record date of 22 February 2018.
Additional resources
Have your details changed?
If you have recently changed your postal/email address, bank account or how you wish to receive your dividend, please update your details on your shareholding by the record date of 22 February 2018.
Notes
1. All data relates to FY 17.
2. Fund Market Overview Retail – Marketer, Strategic Insight (Plan For Life), September 2017.